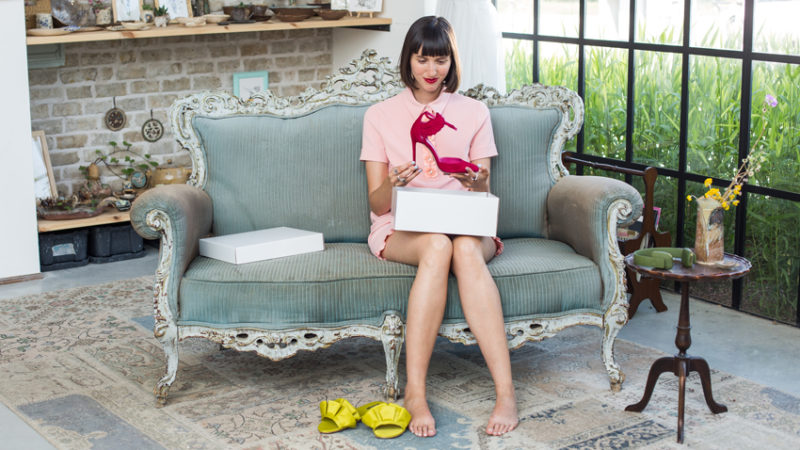 Debby Group in a Combined Campaign for PayPal Israel
January 28, 2019
Our new PayPal Israel campaign is cross-platform and includes an online series, TV commercials, PR and content promotion. The episodes of the online series have already received 500,000 views in their first two weeks online.
In honor of Israel's shopping month, November 2018, the international payment company PayPal launched its new 360 cross-platform campaign in Israel, run by the Debby Group. This campaign, consisting of an online series, TV commercials, content articles, extensive Facebook activity, and public relations activities, blurs the boundaries of the marketing, digital and PR worlds, and implements integrative methods for realizing the PayPal strategy in Israel.
The purpose of the campaign is to preserve PayPal's status as the world leader in the e-commerce industry, in the context of the behavior of Israeli consumers, who every day prove their love of purchasing products from abroad.
As part of the Debby Group's comprehensive strategic process for telling the story of PayPal as a convenient and safe means of payment for purchasing almost anything from your mobile device at any place and time, we have chosen Ma'ayan Stern, an unknown photographer and indefatigable nomad. Ma'ayan's solo travels throughout South American together with her dog are the core of a new online series entitled Practice Freedom, created together with the Mako television station.
The online series consists of six webisodes and features beautiful and exciting vistas from South America. Viewers can follow Ma'ayan's personal diary telling the life story of a digital nomad, taste the independence of her lifestyle, and learn about PayPal as a brand that enables anyone to achieve their freedom. Ma'ayan's freedom of action in managing her lifestyle as a digital nomad links directly with the freedom of action PayPal gives its customers and Israeli consumers.
The webisodes have received some 500,000 views in the first two weeks of the campaign.
Link to the first episode: https://www.mako.co.il/finances-consumer/paypal/Article-a634dab6ba9e661006.htm
In addition to the content activity, we produced a series of commercials featuring the singer Flora (Liron Meshulam) and her song "This Is Happening," which ran on the Keshet 12 television channel and on the digital channels. Each clip showcases unique items and products purchased from different places around the world that have been selected to meet the preferences of Israeli consumers: designer sandals from Paris, an iRobot from Herzliya, designer sportswear from Amsterdam, a pirate-themed birthday party from Hong Kong, an Xbox from Chicago, and more. We completed the campaign with a variety of content articles, public relations activities and a content campaign in conjunction with different Facebook consumer communities.
Ron Shelly, CEO of Debby & Ron: "The activities we undertook to promote PayPal throughout the November online shopping festival maximize the means in our possession as a strategic and integrative media company. The result is a cross-platform campaign active on all fronts and with all of our target audiences in Israel. We are proud to work with PayPal, which displays creativity and energy every day and leads us to new horizons."