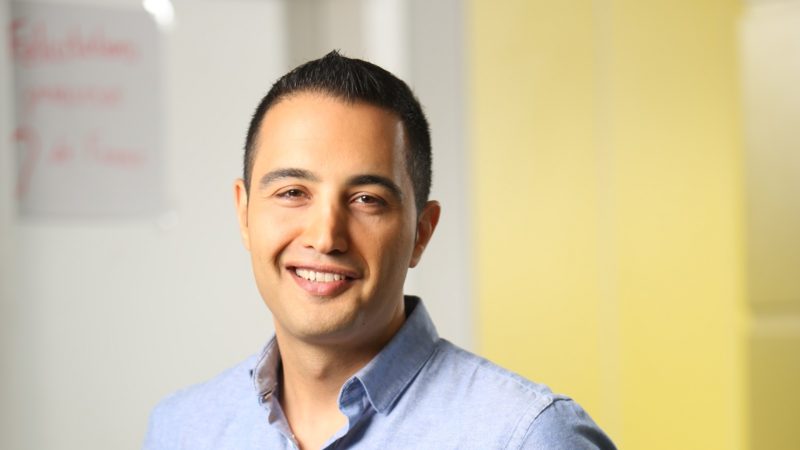 Neta Barzilai and Instagram Share the Victory
November 12, 2018
Itzik Edri, VP of Client Relations for Debby & Ron takes us behind the scenes of the digital campaign that played an important role in Neta Barzilai's victory at the Eurovision Song Contest.
Neta Barzilai is clearly worthy of her Eurovision victory. But a big portion of the credit goes to the international digital campaign that was carried out with almost no production team or budget, but with unprecedented innovation, resulting in a thundering success.
Within moments of the release of Neta's official video clip on YouTube, nearly every Israeli on the planet was convinced that she would take this year's prize. Within a few days, the video had been viewed by millions, and soon YouTube was flooded with numerous proposed covers and a variety of entertaining interpretations of the song. Today, a search for the words "Toy Neta" prompts around 79,000 matching results.
In addition to the tremendous success of the video on YouTube, Instagram was the main platform that carried Neta's song to victory. Instagram stories, a series of pictures that the app arranges into a slideshow which disappears after 24 hours, have become the most significant tool in PR activity in. The sensational story of Neta Barzilai captured the attention of millions of people around the world and became a focus of frenzied activity.
The fundamental difference between Instagram and Facebook is that users of Instagram can watch any story they like without having to follow anyone or deal with friendship requests. This free access to profiles is all that's needed to start a trail of followers. This means that any Israeli can follow and be followed by "friends" from all over the world, without meeting them in person or connecting in any virtual way.
In the days leading up to the semi-finals, thousands of people with Instagram profiles used the app to call on their friends to vote for Neta. And it worked. The atmosphere before the Eurovision final was electric. You really couldn't call yourself a real Israeli if you hadn't posted two or three stories calling for Europe to vote 22 for Neta.
Hundreds of thousands of people from around the world posted their own stories, and the numbers grew from thousands to tens of thousands, to hundreds of thousands of followers of Neta Barzilai's story. People on Instagram around the world lent support to their Israeli counterparts and urged people to vote for Neta. Stories originated from France, with 50,000 followers, Austria, with 100,000 followers and even Brazil, which, despite not being eligible for participation in the Eurovision, pledged that 170,000 Brazilian followers would give their douze (12) points to Israel.
The Ministry of Tourism recognized the power and potential of the social networks, and took advantage of the Eurovision exposure to release a video featuring Tel Aviv's Gay Pride Parade, the Tel Aviv coastline and a glimpse of the gay community's nightlife and party scene, and inviting people to imagine and envision the Eurovision in Israel in 2019. The video went viral and circulated between the followers of party organizers and DJs from the international gay community and wended its way back to Israeli Instagram stories.
Even Israeli President Reuven Rivlin, who spoke with Neta minutes before the finals began, enlisted all of his digital platforms and even replaced the cover photo on his personal Facebook page. An hour later, Prime Minister Benjamin Netanyahu posted "Neta, you're our girl!" and called on his millions of Facebook friends to vote 22.
 
The most noteworthy contribution was made by the renowned Israeli actress Gal Gadot, who called on her 19.5 million Instagram followers to vote for Neta just minutes before countries were to cast their votes. One of the 12,000 comments on Gadot's post was made by Israel's President, who commented: "Wonder Woman is calling on you to vote for Wonder Woman!"
I routinely follow the Instagram profiles of hundreds of Europeans, and I noticed that very few called for support for Neta's competitors. No other country even comes close to the extraordinary exposure and support that Israel enjoyed. It's possible that all the Europeans I follow are Israel supporters, but the scale of the exposure not only raised our chances of winning but also provided publicity and inspired admiration for Israel in Europe's gay community.
Now might be a perfect time, before the magic dust from Neta's victory settles and before the race begins for next year's Eurovision in Israel, for the Ministry of Tourism to extend another invitation to visit Israel to the opinion leaders from abroad who responded to the call and were influential in garnering support for Neta on Israel's behalf. By offering the hundreds of thousands of newly-acquired followers a glimpse into the country called Israel, we can keep the iron hot until tickets become available for next year's final in Tel Aviv.