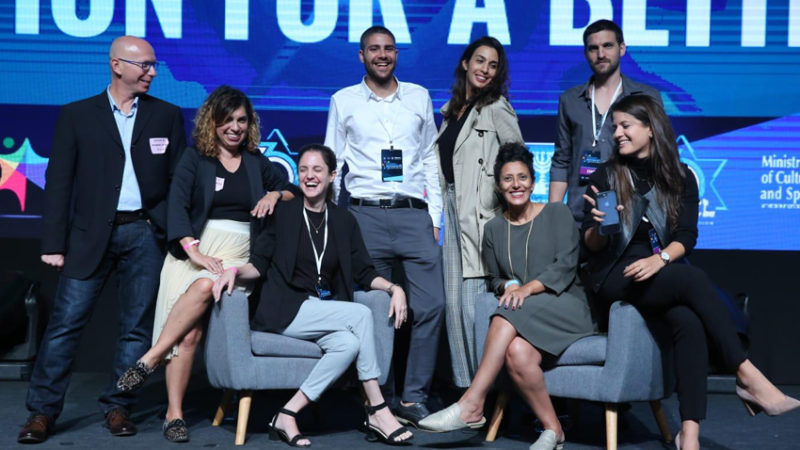 The Prime Minister's Israeli Innovation Summit: Event Management by the Debby Group
November 5, 2018
The first Prime Minister's Israeli Innovation Summit, scheduled to coincide with the 70th anniversary of the establishment of the State of Israel, was managed and produced by the Debby Group. This international summit addressed the challenges of the future and the contribution of Israeli technology to improving the world.
The summit took place October 24–25, 2018 and featured a number of main events. One was the launch of the Israeli Innovation Center at the Peres Center for Peace and Innovation. There was also an inaugural gala held in Jerusalem, during which the first Prime Minister's "Award for Innovation" was awarded to three ground-breaking Israeli start-ups making significant contributions to people all over the world.
Even before the event, the Prime Minister's Israeli Innovation Summit, hosted by the Prime Minister and under the auspices of Israel's Ministry of Culture and Sport, attracted great interest and attention abroad, raising the need for more intense preparations for both domestic and foreign media coverage.
The summit was attended by senior officials from around the world: Chinese Vice President Wang Qichan; Jack Ma, founder of the Chinese internet giant Alibaba; Eric Schmidt, former Google CEO and founder of Innovation Endeavors Venture Capital Fund; Baroness Joanna Shields, British entrepreneur and former Minister of Innovation for the United Kingdom; David Marcus, Senior Vice President of Facebook; researcher Dr. David Agus; and businessman and investor Yuri Milner. Hundreds of Israeli entrepreneurs and senior executives also participated in the project, including Gil Shwed, Amnon Shashua, Dr. Aya Soffer, Ofra Strauss, Marius Nacht, Kira Radinsky and others.
Israel hosted dozens of delegations from around the globe, including from the United States, Australia, China, France, Germany, Hong Kong, Italy, Korea, Mexico, Peru, Russia, Singapore, Switzerland, Uganda and the United Kingdom. The topic of discussion was innovation for a better world, with a focus on Israel's contributions, solutions and future developments in a wide range of fields of research and knowledge, including health, food, agriculture, cyber and sustainability.
All summit events, talks and public relations revolved around the theme of Israeli innovation as a native national heritage: a heritage inherent in Israeli DNA that has become a worldwide trademark for solving the many complex challenges faced by mankind today. One of the main events of the summit was the inauguration of the Israel Innovation Center at the Peres Center for Peace and Innovation in Tel Aviv. This Innovation Center tells the story of "Israel as the Innovation Nation" which has spearheaded technological developments that have changed the world and that will continue to bring change in the future.
 
The Israeli Minister of Culture and Sports, Miri Regev, led the summit in her role as Chairman of the Ceremonies and Symbols Committee, and supervisor of events marking the State of Israel's 70th anniversary.