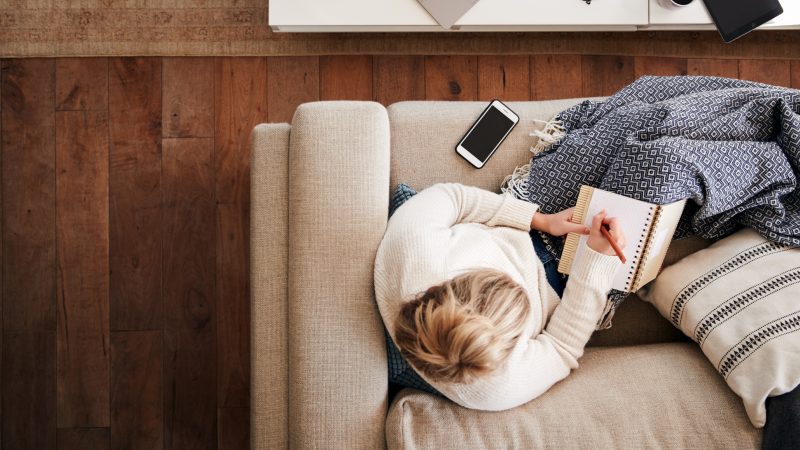 Working from home is a bad thing
July 24, 2020
Moshe Debby believes another wave of working from home will be a deathblow for hundreds of restaurants, taxi drivers and street vendors, and will result in thousands of firings.
Warning: the opinion that is about to be expressed is not popular. One of the central phenomena of the Covid-19 crisis has been the move from working in an office to working from home. During the lockdown, much of the economy has worked, or at least tried to work, from the living room sofa. The recommendation to work, at least partially, from home keeps coming up time and again during discussions in government committees and TV studios. This is supposedly a magic solution. The economy continues to function, the infection rate will fall, the roads will be less busy, pollution will drop and everyone will be happy. From my experience, as an employer and as someone who knows some of the biggest companies in the economy from the inside, working from home is a bad thing.
Let's burst the bubbles one by one. Working from home is far less productive. You may be far more focused when working in your pajamas and you may manage to complete more tasks. But I'm talking about the big picture and not about you or any other employee specifically.
When workers meet at the office there is a mutual fertilization process that encourages creativity, innovation, cooperation and helps solve problems. The creativity and innovation Israelis are famous for occurs in hallways and during brainstorming in open spaces. You might feel that you work better when you are by yourself, but your contribution to the business is smaller. Multiply that by two million employees and you receive a very severe hit to productivity. Big and established companies may not feel this, but for small and medium-sized businesses this is a tough blow in the midst of the biggest crisis we have ever dealt with.
Working from home is hitting the economy at a critical moment. The employment centers in the big cities aren't just clusters of offices, but rather an entire ecosystem that includes tens of thousands of workers and hundreds of businesses that provide different services like taxis, restaurants, barbershops and much more. While the government sent us all home to try and keep our toddlers out of the frame in our Zoom calls, the small-business owners have been left without a livelihood. Even though they can open their restaurants and shops according to the restrictions, the clients are no longer around. It is no secret that the economy is at the edge of a cliff.
The government must allow anyone who can, especially the self-employed, to earn a respectable living and not harm their business unnecessarily. Another wave of working from home will be a deathblow for hundreds of restaurants, taxi drivers and street vendors, and will result in thousands of firings.
Working from home doesn't really reduce the risk of infection. According to the latest figures released by the Ministry of Health, a vast majority of infections take place at home. That is no surprise. Generally speaking, offices are somewhat like capsules. Think about it, you meet more or less the same people everyday and spend most of your time with them in the same space, making relatively minimal contact with people from outside the capsule. The temptation to go out on the street increases, in fact, when we are home. Of course, all employees are dedicated and do their job properly, but sometimes you just must pop out to the grocery store, take the child for a walk or just refresh yourself outside. When all is said and done this results in more contact with strangers than during a day at the office.
Working from home seems like the new big trend in the employment market, with senior CEOs in the Israeli and global economy believing that this will be the standard in the future. It sounds like a brilliant idea on paper. But the reality is far more complex. Working from home can work for specific employees, but it isn't a sustainable solution for the entire economy. What we save in traffic we lose in the loss of productivity and in the income of the small and medium-sized businesses which are an integral part of the employment centers. The country isn't investing hundreds of billions of dollars in mass transport solutions to its metropolitan centers for no reason. It believes they will go on to become a significant growth engine.
Working in pajamas may be comfortable, but it doesn't really work in the long run. Decision-makers, this isn't the time to conduct experiments on humans. It may be less cool, but sometimes the veteran employers know what is best for them and what is best for the workers and the economy.
The Full Article on Ctech >>>
https://www.calcalistech.com/ctech/articles/0,7340,L-3841284,00.html